.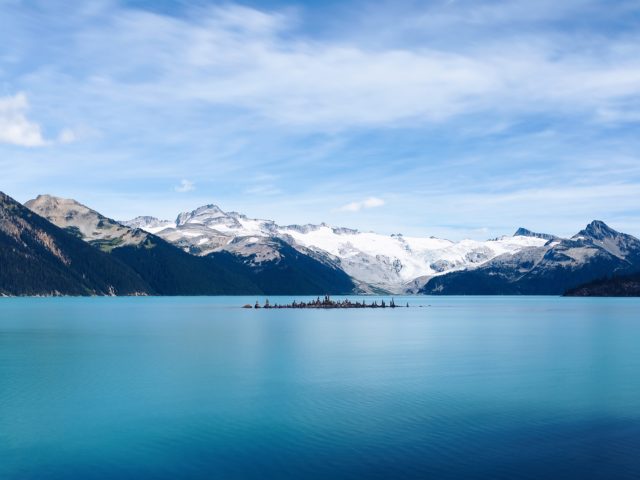 Garibaldi Lake near Whistler
We've all heard of the skiing and snow-boarding mecca that is Whistler, British Columbia, Canada. One of the largest ski resorts in North America, Whistler Blackcomb was home to the alpine and nordic events of the 2010 Vancouver Winter Olympics and so, as you can imagine, it has fantastic amenities and is truly and outdoor lover's paradise. In this article we are going to explore many of the fun adventurous pursuits you can engage in throughout the year in this magical place.
Whistler Village is the perfect resort town, set up with pedestrians in mind. As such it is a great place to relax and enjoy the local cafes, boutique shops, bars and restaurants. The township and ski resort lie some 121 km (75 miles) north of Vancouver. The drive takes about 1.5-2 hours depending on traffic/conditions. If you want a real fairytale experience up in Canada's Coast Mountains why not invite a group of family and/or friends to Whistler for a long weekend or, even better, a week. There are fabulous Whistler vacation rentals available if you'd like to splurge on a luxury vacation that you'll never forget.
Whistler Blackcomb – Winter
This famous ski area is the biggest in North America and has 8000+ acres of mountain slope to explore. It was originally 2 separate ski fields (on neighboring Whistler and Blackcomb Mountains) but they merged in late 1990's. The Peak 2 Peak Gondola spans the two mountains and is the highest (1430′) and longest (1.88 miles) gondola in the world. The gondola is used by sightseers as well as skiers and snowboarders. There are fur trees dotted here and there on the ski runs which makes them more spectacular but also more challenging. You need to be aware of and avoid tree wells (which I hadn't heard of before writing this article, coming from NZ where our ski fields don't have trees on them), and know what to do if you fall in one. The most important thing is to always ski with a buddy, never alone.
If you have spare cash there is also the option of heli-skiing on fresh powder and/or walk on the Whistler Glacier.
If you'd like to pretend you're a Winter Olympian, the Sliding Centre is open for us mere mortals to have a go at the Bobsleigh, with a professional pilot of course. This heart pounding experience is not just available during the winter either. In the summer season they fit the bobsleighs with wheels!
My list of fun winter activities is certainly not exhaustive but could also include dog sledding, ice skating, nordic skiing and snow mobiling.
Whistler Blackcomb – Summer
In the summer months Whistler has a popular mountain bike park with trails for beginners (lessons available) through to advanced. This year the season was May 9th – October 9th.
There are also great hiking trails on both Whistler and Blackcomb mountains. Of course some are closed over the winter months but you can "snowshoe" some of the ones that remain open. One of the most popular summer hikes is the High Note trail which starts from the top of the Peak 2 Peak Gondola, is 9.4 km and takes about 3-4 hours to complete. Along the trail you'll see cute Marmots sunning themselves on rocks, and get spectacular views of the surroundings mountains, and the valleys and lakes below, including Cheakamus Lake.
For pure exhilaration there is arguably nothing more exciting than the Whistler Ziplines. The park features multiple ziplines which are linked by suspension bridges, boardwalks and trails. It boasts the longest zipline in Canada and the US combined. The beauty of this activity is that no previous experience is required. You just have to have a will to be thrilled as you soar through the air over old growth rainforest.
Other exciting outdoor pursuits are white water rafting, canoeing and kayaking. White water rafting tours, led by experienced guides are available on the Green, Lower Cheakamus, Elaho and Squamish Rivers. The rapids on these rivers are rated between Grade 1-4. The River of Golden Dreams (officially Alta Creek) is gentle meandering river which is popular for relaxed kayaking and canoeing, as are the lakes around Whistler. The growing sport of Stand Up Paddling has made it's way to the mountain lakes too. There are plenty of rental companies that hire out the watercraft if you haven't brought your own and don't want to do a tour.
If you are into fishing then there's fishing tours to local rivers and lakes all year round. In this part of the world you'll be fly-fishing or spin casting for Rainbow trout, Dolly Varden, Char or salmon. In the winter they do ice fishing too – a unique experience where you fish through a large whole drilled through lake ice.
Near Whistler
19 km to the south of Whistler is the large Garibaldi Provincial Park which is famous for it's natural beauty. The park offers 90+ kilometers of hiking trails, including the 18km return trail to Garibaldi Lake with it's gorgeous turquoise glacier water. The park is has a number of camping sites and it is essential to reserve a camping spot at some of them (including Lake Garibaldi) during the peak season from June 29th to mid October. You have to purchase a permit to camp anywhere in the park. Another great way to see this stunning lake and the mountains surrounding it is from the air in a chartered small aircraft from either Squamish airport or Green Lake (seaplane). or to can get a helicopter tour from Whistler.
Another must-see spot 29 km north-east of Whistler is Nairn Falls Provincial Park. The activities available are fishing, cycling on the roads within the park, and hiking. The most popular hikes are the 3km round trip walk to the gorgeous Nairn Falls, and the 4km round trip walk from the camping site to One Mile Lake which is a fun spot for swimming and general frolicking in the admittedly frigidly cold water.