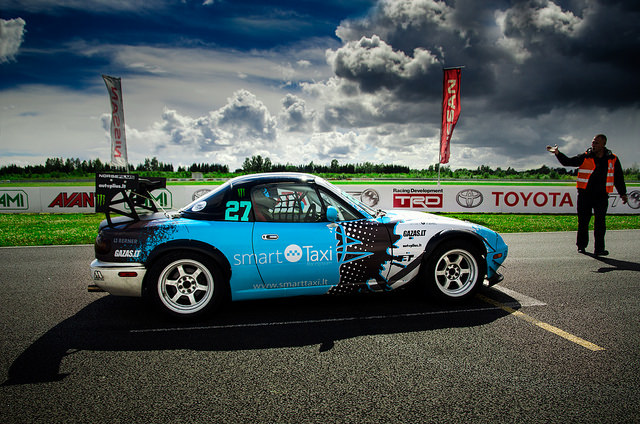 I love travelling but not everyone does. I know couples where one of them has a desire to see and experience new places but the other half prefers to stay at home with their familiar surroundings, hobbies and mates. Often times it seems to be middle and older men that are less than enthusiastic about going on big trips with their spouses. My father-in-law is a case in point. My mother-in-law has an adventurous spirit and wants to travel to exciting new places but old Pete drags his heels and throws cold water over her ideas. He's not keen on long flights, he prefers home cooked meals and he likes to tinker with cars in his man-cave.
This has got me thinking – if you want the man in your life to go travelling with you, then you need to think about what he is passionate about and include some of those activities in your itinerary so he'll want to come along. Here are some ideas of fun activities that get the guys excited.
My father-in-law Pete loves cars and war history. If your partner loves cars and you are planning on visiting a country or city which happens to have a famous racing track (e.g Daytona in Orlando, Florida) you should set aside a day of fun at the track. For example, if you are visiting Melbourne, Australia, why not take a day trip to Phillip Island which is famous for it's motorcycle and car racing circuit and little blue penguin colony. Like you he will love the penguin parade, but he'll love a "hot lap" at the grand prix circuit and go-karting on their purpose built track more. Most racing venues have such activities as well motor sport museums, and tours of their circuits when they don't have race meets on. If you really want to make his year, why not organize your holiday to coincide with a big race!
For guys that are interested in war history a visit to a famous battlefield like Gallipoli, Turkey or the D-Day beaches in Normandy, France, will really stir their emotions and enthusiasm. Despite Pete's unwillingness to fly long distances, I think we could coax him to somewhere like Hawaii. The carrot would be a visit to the historical WW2 mecca of Pearl Harbor, but once there he'll fall in love with the golden beaches and local people of this Pacific paradise.
Lot's of guys love to play golf so why not entice them on an overseas trip with the promise of a few rounds of golf in an exotic location like the Eagleton Resort in Bangalore, in the south of India. They must get tired of playing the same old holes back at their home club, so the promise of playing some golf at some of the world's best designed and challenging links couldn't help but get them excited.
So whatever your man is passionate about, whether it's snowboarding, boxing, zip-lining, car racing, golfing or surfing, make sure you set aside a few days of your holiday to indulge his interests when you are planning your itinerary. That way you will find he's a lot more enthusiastic about venturing outside his comfort zone on a holiday with you.
Image by Domantasm under Creative Commons License